Launching and working on a new product inevitably comes with its own unique challenges. Getting a product off the ground requires teamwork, mutual respect, and a common understanding of the same end goal.
When Yours. officially launched in October 2019, the team was made up of Elliot (Work.Life Co-Founder), Annie (Workspace Experience Coordinator), and Grace (Strategic Projects Manager), who was working as an interim on the team. Flash forward nearly 6 months, and we now have a focused team of 4 – Annie, Effie, Adrian, and Ainsley – who each play important, and very different roles on the Yours. team.
Managing the Yours. team has been an interesting venture for Elliot, Co-Founder of Work.Life. When asked why the need for a dedicated Yours. team was initially identified, Elliot noted that; "Yours. is a startup within Work.Life, which is now an established brand. In order to allow the coworking business to focus on its own growth priorities, we wanted to keep the Yours. team separate to build a new business model ground-up. Hiring a team to be able to get going quickly without compromising on quality was a challenge – but a fun challenge!"
And when it comes to the different roles within the Yours. team, Elliot says; "we understood the key roles we need to make Yours a success: Sales, Ops, Design, Build. We're building a best-in class team able to innovate and build a scalable business."
Now a fully-formed team, we sat down with Effie, Ainsley, Adrian and Annie to chat about their different responsibilities, their contribution to the Yours. launch, and the best and worst bits about working on a new product in the world of managed office space. Here's what they had to say:
In a sentence or two, what does your role involve?

Effie: I look after the marketing for Yours. (so really, I work across 2 teams – Yours. and marketing). Being a brand new product, this includes email marketing, design, branding, social media, content, and events, amongst various other things! Recently, I organised and ran the Yours. launch event, which was attended by 150+ brokers and industry insiders.
Ainsley: I'm the Enterprise Sales Manager for Yours. I help scaling and larger businesses find their perfect new managed office space. I'll be the first contact that any prospective businesses have with Yours. to establish exactly what they are looking for, and find them the perfect space that matches their requirements.
Adrian: As Workspace Design Manager, I work on the concept design of the fit-out for Yours. buildings. I work directly with new businesses to plan and fully customise their workspace.
Annie: I cover all things operations and account management! I work with businesses from sign-up and move-in, through to ongoing experience – making sure that they have everything they need to thrive in their new managed office space.
When did you join the team?
Effie: I joined the team in November last year, so just after the official launch. The marketing team had previously been working on both the coworking and Yours. sides of the business; so the need was identified for a full-time employee to focus solely on marketing Yours.
Ainsley: I joined the team in January 2020 after gaining experience in all things flexible workspace space at various brokerages. This has given me a great insight into the market and what the key drivers are for enterprise level businesses when they are searching for a new workspace.
Adrian: I joined on the same day as Ainsley (and we've been joined at the hip ever since!) Previously, I'd been working at an architecture firm, so although the work is very similar, in terms of the type of business, it couldn't have been more of a change. This managed office space product is completely new, so it's been a great learning curve.
Annie: I joined the team in July 2019, as the first full-time Yours. employee. At that stage, the first Yours. property had already begun being marketed, and David and Elliot (Work.Life Co-Founders) had recognised that they needed to hire a full-time Workspace Experience Coordinator pretty quickly – that's where I came in!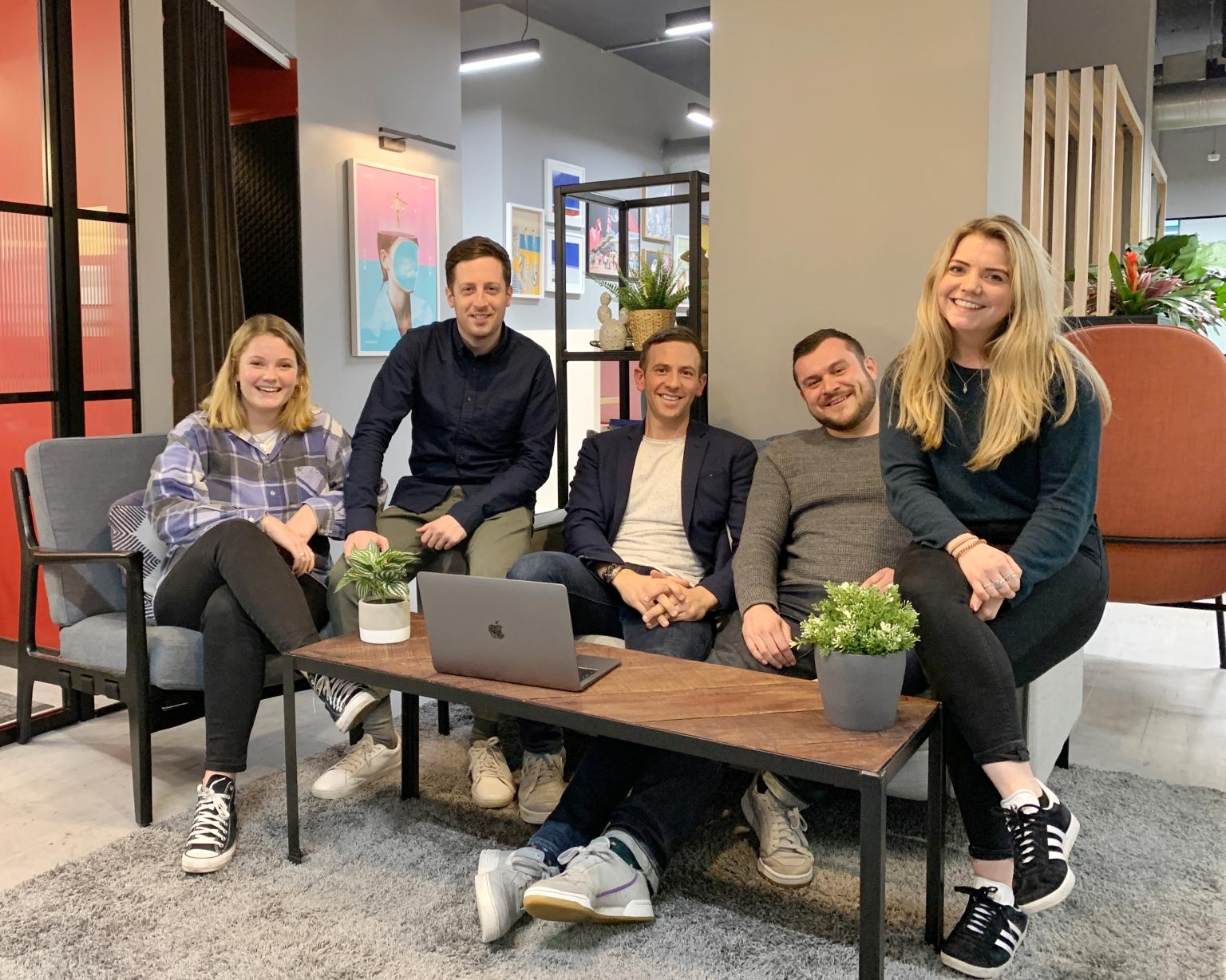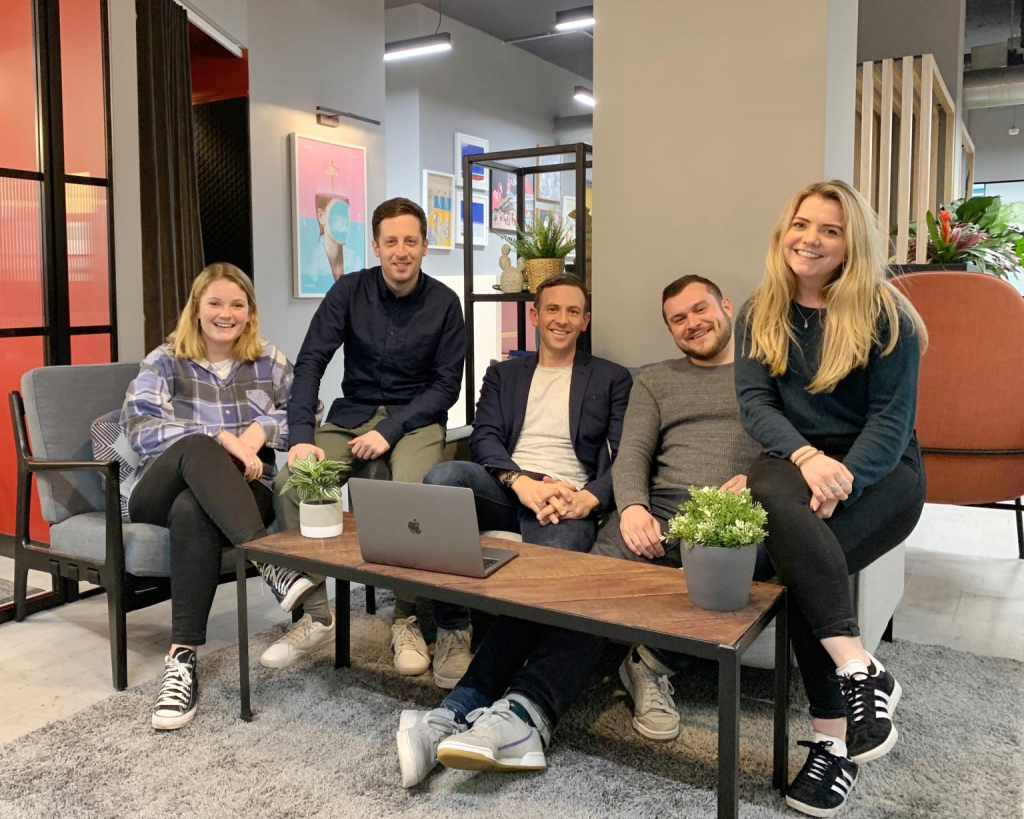 How were you involved in launching Yours.?

Effie: I was involved in the announcement of our Knight Frank partnership, and all the marketing collateral for that. And the launch event! That took a lot of planning and back-and-forth.
Ainsley: I've developed the sales strategy to ensure that every single business we speak to has a seamless experience when dealing with us, with a focus on a softer, strategic sales approach. I also manage relationships with flex brokers and commercial agents, who refer businesses to Yours.
Adrian: Like Effie and Ainsley, I wasn't here for the initial launch of Yours. – but my role has been key to presenting the product to Knight Frank, creating digital presentations and showing them face-to-face. As we market more properties, I'll play a more hands-on role in working with clients to design and customise the spaces.
Annie: I helped with the opening of the first two pilot spaces. We opened our first space in August 2019 – and I've been working with that business ever since then. I also played a part in the official launch in October 2019.
What's the best thing about working on a new product?
Effie: Marketing a new product has been a huge learning curve, and something really exciting to be a part of. Because Yours. is a brand new managed office space product (and very unique within the market), there are different ways you can take it in terms of branding and advertising. Obviously, the team are great – we really gel and that makes it much easier to work together! Plus, although we have our own team, we are part of the wider Work.Life team – so it's not like we ever feel isolated.
Ainsley: Having the autonomy to make decisions without any red tape or waiting for board approval. It's amazing seeing the strategies and processes you have put into place unfolding to create the very best workspaces for our businesses.
Adrian: The flexibility. Nothing is set in stone, and Elliot is always open to new ideas, and new ways of doing things. With my role in particular, I'm not limited to pre-conceived ideas; I can be really creative and show brand new ideas, which clients are usually really open to.
Annie: Definitely the diversity and new challenges that every day presents. It's not an over-exaggeration to say that no two days are ever the same! The role has opened up lots of learning opportunities. It's also been great to help build a product from the ground-up; I've seen things I've suggested be implemented straight away.
And the challenges?
Effie: Things can change really quickly, and while this is exciting you have to be able to adapt. Because there's just one person for each part of the team (marketing, sales, design, and support), it's really important that we communicate with each other and update on our progress in different areas. That's why we meet 3 times a week!
Ainsley: The most challenging aspect of working on a new product is educating the market on the benefits of our product, so you really have to get stuck in and meet as many people as possible to spread the word. Business development and relationship building are key to launching a new product to ensure you capture as much business as possible to help scale further growth.
Adrian: Being in a small team means that each of you play a key role, and we need to be sure we're all pulling in the same direction. Because things are so new, targets can move, and it can be difficult to establish KPIs.
Annie: I'd say a key challenge is working in a startup (Yours.) within a scale up (Work.Life). Work.Life has been around for nearly 5 years now – it's an established company within the coworking sector and works like a well-oiled machine. As a very new team, our expectations for ourselves are sometimes very high, and when we do get something wrong it can be harder to swallow.
And finally, what kind of person do you think you'd need to be to work on the Yours. team?
Effie: It's fast-paced, so you need to be able to keep up!
Ainsley: We all get stuck in – so you'd need to be determined, hard-working, and able to adapt to change.
Adrian: Someone would need to be: adaptable to change, fun, and able to see the humour in things that don't go to plan first time around!
Annie: You would need to be driven, committed, and loyal. And someone who really cares about the success of the product!
Fancy joining the Yours. by Work.Life team? We currently have several vacancies available – head to our careers page to find out more!