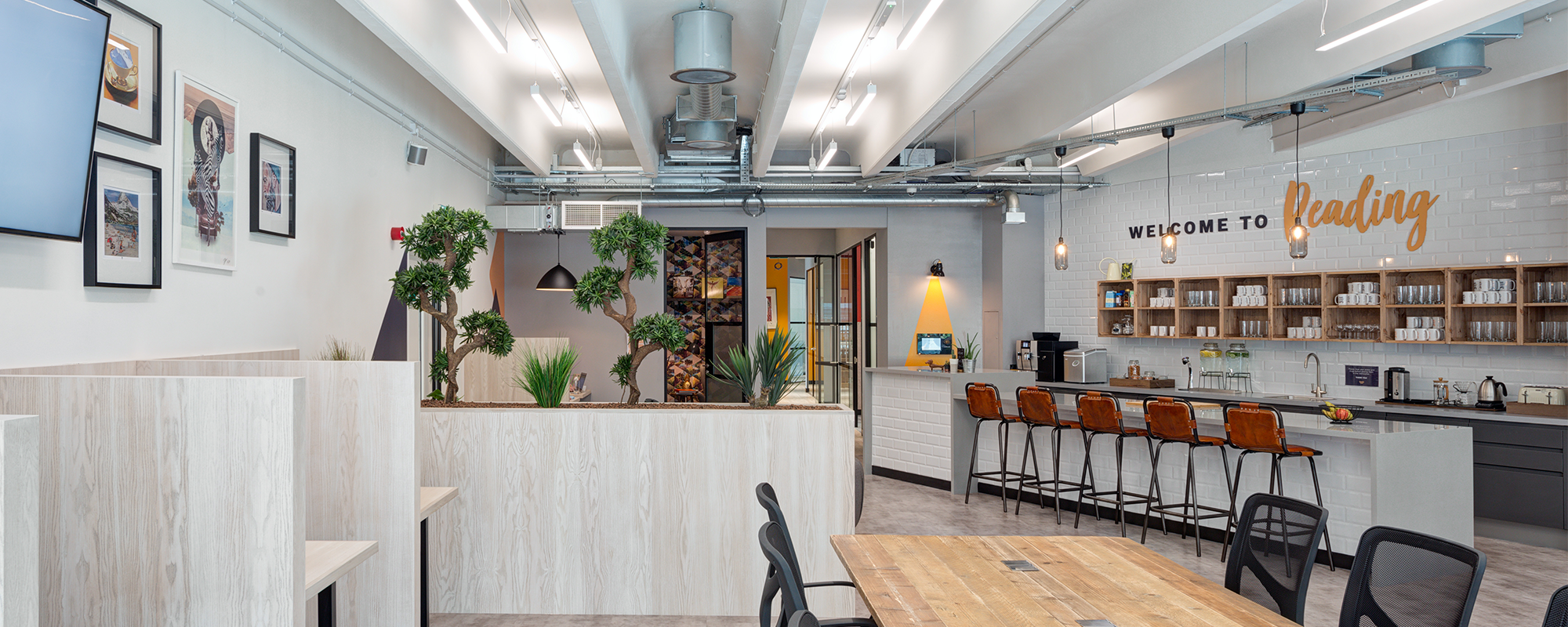 Coworking Space in Reading
Two flexible coworking memberships, for individuals and small teams.
Pay as you go or pay monthly membership
Access to our online community
Great for individuals and small teams
Up to 50% off meeting rooms
Access to multiple locations in London, Reading & Manchester
Wifi, unlimited coffee & breakfast included
LEARN MORE
Shared coworking space
in Reading
Located in the City Centre, our dreamy coworking space in Reading is modern, fully-furnished and with tons of natural light. Oh, and the space also happens to be super well-connected, just a short walk from the train station on King's Road.
Of course, all the known-and-loved Work.Life amenities are included; think unlimited coffee, snacks, weekly socials, local discounts, and regular pop-ups. Alongside two great coworking memberships, offering ultimate flexibility for teams, our Reading workspace also contains private meeting rooms and office spaces.
If you've been looking for a shared workspace in Reading, you might just have found it.
Choose from two coworking memberships to suit your business
Flex
Pay as you go
8:30am – 8:30pm daily access
Pay hourly with a daily cap – view prices
Access to all locations
Access to community portal & events
Perks including Wifi & refreshments included
Available to add: mail handling, registered business address, printing
25% discount on meeting rooms
Best value for up to 2 days per week usage
Hassle-free payment
£20 minimum spend per month
One-off sign-up fee of £25 applicable
£6.00 + VAT / hour
SIGN UP TO FLEX
Unlimited
Pay monthly, visit as much as you like
24/7 access
Pay monthly – view prices
Access to all locations
Access to community portal & events
Perks including Wifi & refreshments included
Includes mail handling, registered business address and printing
50% discount on meeting rooms
Best value for 2+ days per week usage
Hassle-free payment
Unlimited usage
No signup fee
£250 + VAT / month
SIGN UP TO UNLIMITED
Not sure which membership is right for you? Book a tour