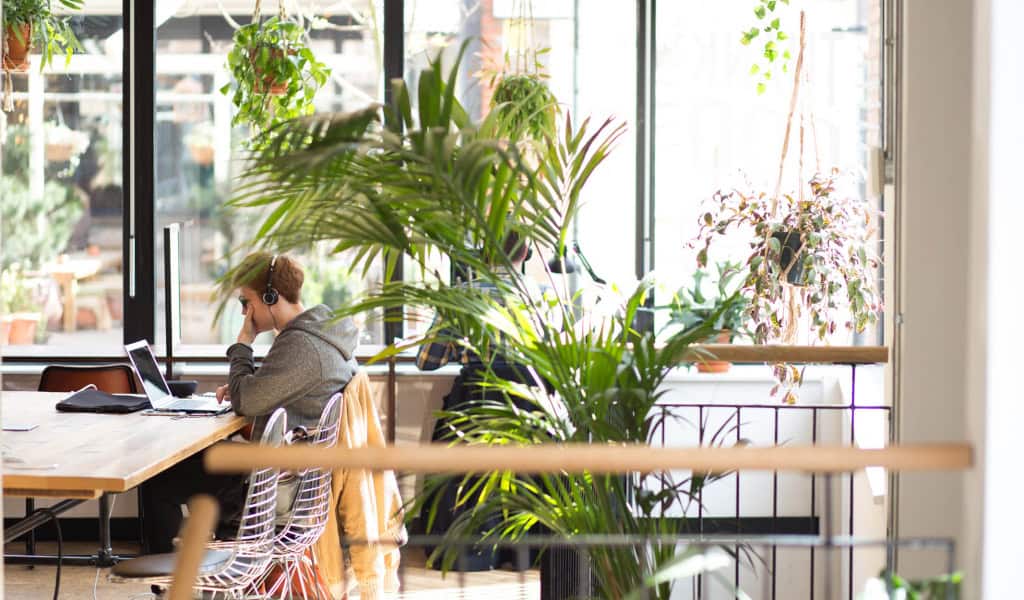 Flexible working has been around for years. Originally associated with parents or carers who needed to adapt work around their responsibilities, flexible working is now understood to mean all non-traditional arrangements outside of the '9 to 5′; like part-time work, reduced hours, flexi-time and work from home.
Before COVID-19, attitudes towards flexible working practices varied. Some businesses have been practicing agile working for years, allowing their employees to work when, where and how best suits the type of work they are doing, including WFH and flexi-time. Other companies still championed the office-based 9 to 5 working day, with the idea of working remotely a pretty alien concept.
But the outbreak of COVID-19 has forced businesses to adapt to working more flexibly than ever before. In future workspaces will need to become more flexible – and as a result, we'll also see changing attitudes towards work arrangements. There's likely to be a movement away from 'presenteeism', and towards a more agile approach to work, with flexible schedules.
For People Management, "it has become alarmingly clear that to provide for business continuity, there needs to be an element of agile working available both for the employees' and the employer's benefit."
It's obvious that businesses will need to offer more flexibility – in line with social distancing measures, and because employees will demand it.
But workplace flexibility can benefit employers too; businesses who adopted agile working practices long ago can attest to that. So what can we learn from these businesses – and what types of flexible working practices will become popular post-pandemic?
Types of flexible working
Flexible working comes in many forms, some more popular than others. Common types of flexible working arrangements include:
Telecommuting – An employee might work full-time, but only comes into the office two or three days per week and works remotely for the rest.
Remote working – An employee works outside of the office. They can live and work anywhere.
Part-time working – An employee works less than full-time, standard hours.
Condensed hours – An employees covers their standard working hours in less working days, e.g. four-10 hour days, with Friday off – to total a 40 hour working week.
Job sharing – Two part-time workers share one full-time job.
Customised working hours – Workers choose their own hours. Sometimes, times are given as a guide, i.e. hours must be between 6am – 10pm.
Flexi-time – There are 'core hours' i.e. between 10am – 4pm. Outside of these times, employees can choose when they work.
Many businesses will be more familiar with these as a result of the pandemic. Not only have employees have been forced to work from home; but some companies have also allowed workers to adopt a more flexible schedule. Businesses have been able to extend their working hours by having employees work at different times of day.
Likewise, as a result of changing workforces and the furlough scheme, employees have also had to take on other people's roles in businesses.
Without businesses even knowing it, they've adopted agile working principles. Through the outbreak of Coronavirus and teams being forced to work in an agile way, businesses have realised just how valuable these practices can be; experiencing increased productivity levels, positive feedback from staff and extended hours of operation.
Flexible Working Case Studies
There are plenty of organisations, big and small, who have been practicing agile working for a long time. We can learn a lot from these businesses.
Dell started flexible working back in 2009, following interest from their staff. Their careers site states that "Work flexibility is part of our culture: Do your best work in the way that works best for you. Flexible work can be a mutual benefit to the team member and the company.'
By allowing their staff to work when and where they choose, they have been able to increase job satisfaction and brand reputation. Nearly 60% of their employees work flexibly; and they claim to have saved $12 million as a result.
Virgin Media "believe flexible working is smart working." Their website proclaims that "Through a number of flexible working initiatives – like working from home, unlimited leave, integrated technology, and wellbeing in the workplace – we treat our employees like the capable adults they are."
Virgin use flexible working practices across their business as a recruitment tool to attract talent, build a smart workforce, and save money.
By encouraging their staff to work in an agile way, these flexible working case studies have reported benefits to productivity, job satisfaction, brand reputation, employee retention and extended operating hours. They were responding to demand from employees (we knew before the pandemic that employees searched for flexible jobs, with 80% of women and 52% of men looking for flexibility in their next role), but have experienced the benefits of workplace flexibility for their business too.
Still, many companies have been slow to change and realise the value of flexibility.
There's talk of the pandemic ending the rigid office-based 9-5 altogether – and while this isn't new to some companies, for others this will be a big change to their structure and culture.
Flexible working practices of the future
Companies like Dell and Virgin show us that flexible working practices can benefit both employers and employees. After COVID-19, there are some that could be especially useful for both parties.
Telecommuting
Workspaces will change after COVID, as businesses require more flexibility. As a result, team structures aren't likely to go back to the way they were before, at least not immediately. The probability is that teams will work in smaller clusters, possibly in different office spaces, or with some in the office, and some working remotely. Encouraging team members to work from home for some days, and go into the office for the rest of the week will help businesses to adhere to social distancing measures. It will also help employees to experience some face to face communication, while continuing to work remotely in the way that they have been doing. This will be important for talent recruitment and staff retention, as employees will value flexibility more than ever.
Customised working hours / flexi-time
During this time, some businesses have allowed their staff to work flexible hours, choosing when they work outside of a set of core hours. This has allowed companies to offer extended working hours and provide a better customer experience. Moving forward, many businesses might choose to keep this approach, recognising the benefits that flexible schedules can have for employee satisfaction, and for their operations.
Remote working
A recent report by 02, YouGov and ICM revealed that more people could move away from the area where they work. Currently 62 percent of workers live within 30 minutes of their workplace; this is expected to drop to 36 percent if working from home becomes more common. Using technology to communicate, some employees may work remotely full-time. Better for employees, who can avoid a long, busy commute, transport costs, and getting home late, and great for employers, who can benefit from extended reach.
Job sharing
Through the pandemic, many employees have been working roles usually performed by their colleagues. It has forced teams to be more agile, collaborate on projects they wouldn't normally be involved with, and take on new responsibilities. Working in this way has helped to develop employees' skill sets, boost job satisfaction, and encourage productivity and creativity levels. Moving forward, team leaders may choose to have jobs performed by two people, or projects worked on by a wider range of people to encourage creativity.
Creating a flexible work policy
After the pandemic, there's almost certainly going to be a rise in expectations for flexible working. To deal with these expectations it's a good idea to get prepared, and create (or update an existing) flexible working policy.
First of all, decide what policies you are going to offer. Consider surveying your employees to see what they would be interested in. Then, make sure that you clearly communicate your flexible working policy so employees are clear on what they can and can't do.
A flexible working policy needs to include:
How an employee can make a flexible working request and what should be included in their application
The process you'll follow to accept or reject their flexible working request
If a flexible working request is rejected, how they can appeal the decision
The time frame for dealing with the request
After the flexible working policy has been rolled out, assess engagement, what people like and don't like, and keep revisiting the policy in line with updates and government guidelines. In order to thrive, businesses will need to "build on the contingency plans they established during this time" and "help each employee flourish at work while balancing the demands of their personal and professional lives."
According to a study by Fiverr, nearly one in three (29 percent) of UK SMEs plan to increase flexible working post-pandemic. Employees are going to expect flexible working jobs, that allow them to work flexible schedules and not always be present in the office.
Exactly how work arrangements will look in future remains to be seen; but one thing is for sure, workplace flexibility will become the norm across almost every business sector.
Our full guide to the benefits of agile working for employers and employees can be downloaded here.