Agile working is a way of working in which an employer empowers their staff to decide how, when and where they want to work.
Linked to the rise in modern technologies at work, like video conferencing tools and chat messaging, agile working allows employees to work wherever they want. Long gone are the days of being chained to one desk, with a big monitor and a landline phone; employees can work anytime, anywhere, however they like.
The benefits of agile working environments and agile working practices have been well-documented, and there are impressive statistics and case studies to back this up.
Download: The Complete Guide To Agile Working
Agile Working Guide: Contents
In this complete guide to agile working, you'll find information on what it is, how it works, and how to introduce agile working in your business, plus our top tips on agile office space design.
Whether you're just discovering the definition of agile working or you're looking for up-to-date information on how to embrace it, check out our complete guide here.
Agile Working Definition
CIPD agile working definition
Benefits of agile working for employers
Benefits of agile working for employees
Disadvantages for employers and employees
Agile Working Practices
Differences between flexible working and agile working
Implementing agile working
Agile working policies
How to introduce agile working
Agile Working Environments
What is an agile working environment?
Types of agile working environments
Adapting your office space to agile working
Flexible workspace in London – including coworking spaces and managed office spaces
Managed office space case study
Flexible working space in London is already hugely popular, and agile working spaces in other areas of the UK are on the rise too.
Interested in renting an office space built for agile working?
Work.Life Coworking Office Spaces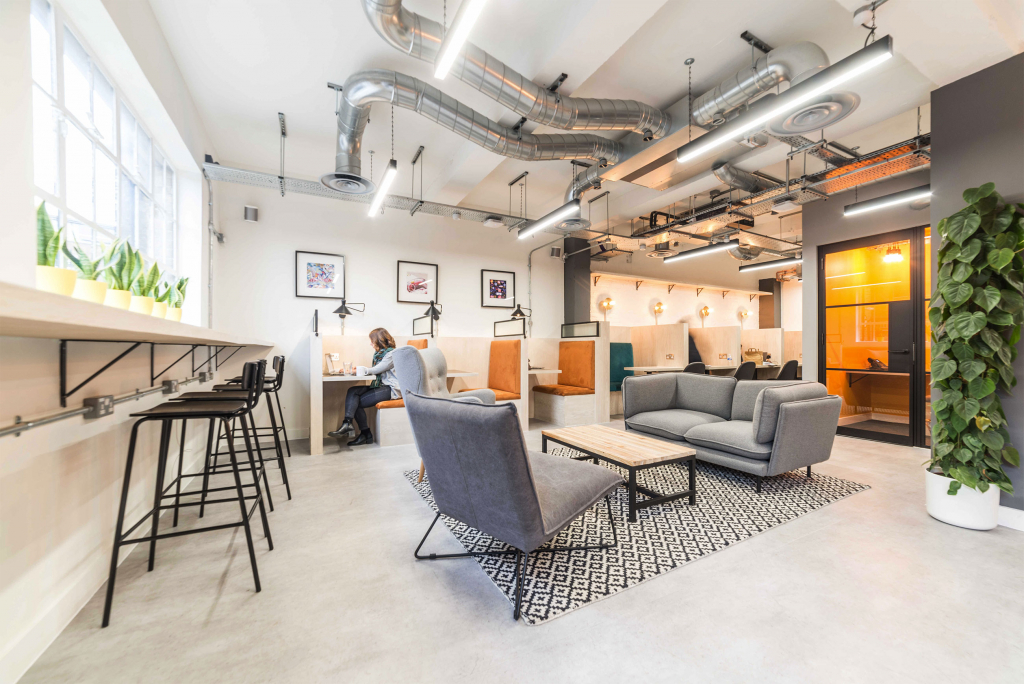 Our shared office spaces in London, Reading and Manchester allow startups, small businesses and freelancers to reap the benefits of agile working.
A private office in a coworking space is great for businesses who want to save space. If you're only likely to have some members of staff in the office at any one time, you can account for a few less desks – then, if by any chance your team are all in the office, some can utilise the hotdesking area.
As well as helping businesses save desk space, coworking spaces are great for empowering employees to work when, where and how suits them. With many different features – like a hotdesking area, breakout spaces, private phone booths, meeting rooms, communal areas, focus booths and so on – employees can move around, and work where best suits the type of work they are doing. They can collaborate with their team members, then focus on their own when they need to.
Need temporary office space in London? Enquire here about our day, 1 week and 2 week coworking passes.
Yours. by Work.Life Managed Office Spaces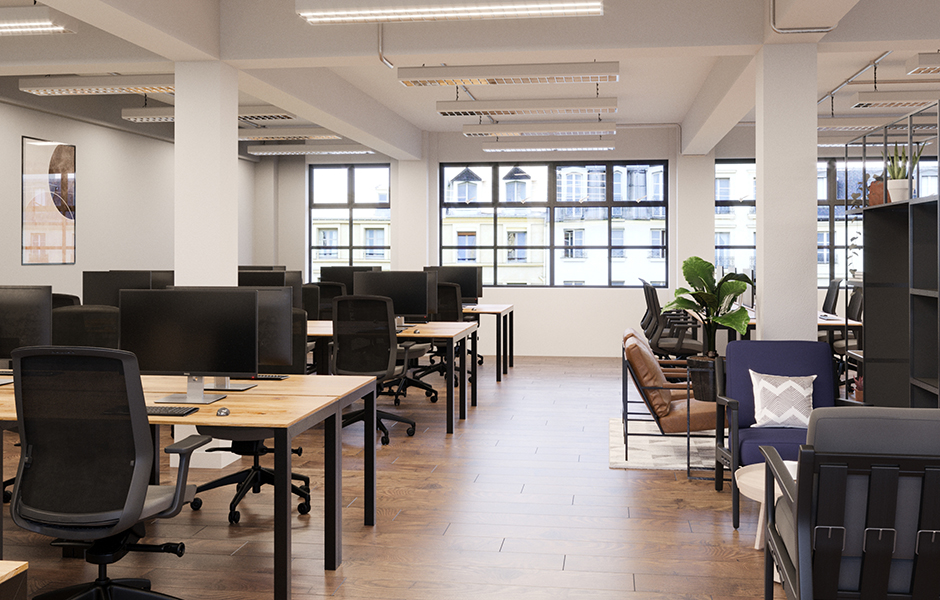 A Yours. managed office space gives bigger businesses the opportunity to embrace agile working.
Using our coworking expertise, Work.Life design and fit out managed office spaces in the same way, with key features that encourage this way of working (hotdesking area, breakout spaces, focus booths, phone booths etc). We know that agile working helps teams work better together, so we provide the agile environment to facilitate great communication, focus and productivity for bigger teams.
Yours. create smarter workspaces to help help businesses save space in the same way. With bigger teams, it's likely that not all team members need to be in the office at once; so Yours. can help businesses embrace an agile space and agile office design.
Looking for agile office spaces in London? We're the experts in all things agile; get in touch to find out more about our coworking spaces and managed office options to help all business embrace agile working in London.
More Office Space Blogs