Business growth can mean many things: moving into new markets, growing your team, and at one point or another, moving into a new office space.
Making the decision to upgrade to a larger office is a big step. It's a huge investment in your business, so you have to be sure it's the right time. But there are several key signs that you need an upgrade, especially if certain aspects of your space start to come at a cost to productivity.
Here are 7 signs that it's time to start looking for a new office space.
7 Signs You Need A New Office Space
1. You're Experiencing Overcrowding
Overcrowding is the most obvious sign that you need a new office space. If you have more staff than you do space, it might be time to consider a different approach.
Legal office space requirements state that 'workrooms should have enough free space to allow people to get to and from workstations and to move within the rooms with ease', and at least 40 sq ft of floorspace per employee. While it is possible to have fewer desks than people (agile working enables companies to do this), insufficient space – like desks too close together, cramped communal areas, and not enough bathroom facilities – can damage productivity.
2. You Have A Lack Of Storage
Storage can become a big issue for businesses as they outgrow their office space. As you take on more staff, filing cabinets and stock cupboards become more and more full, causing clutter around the office.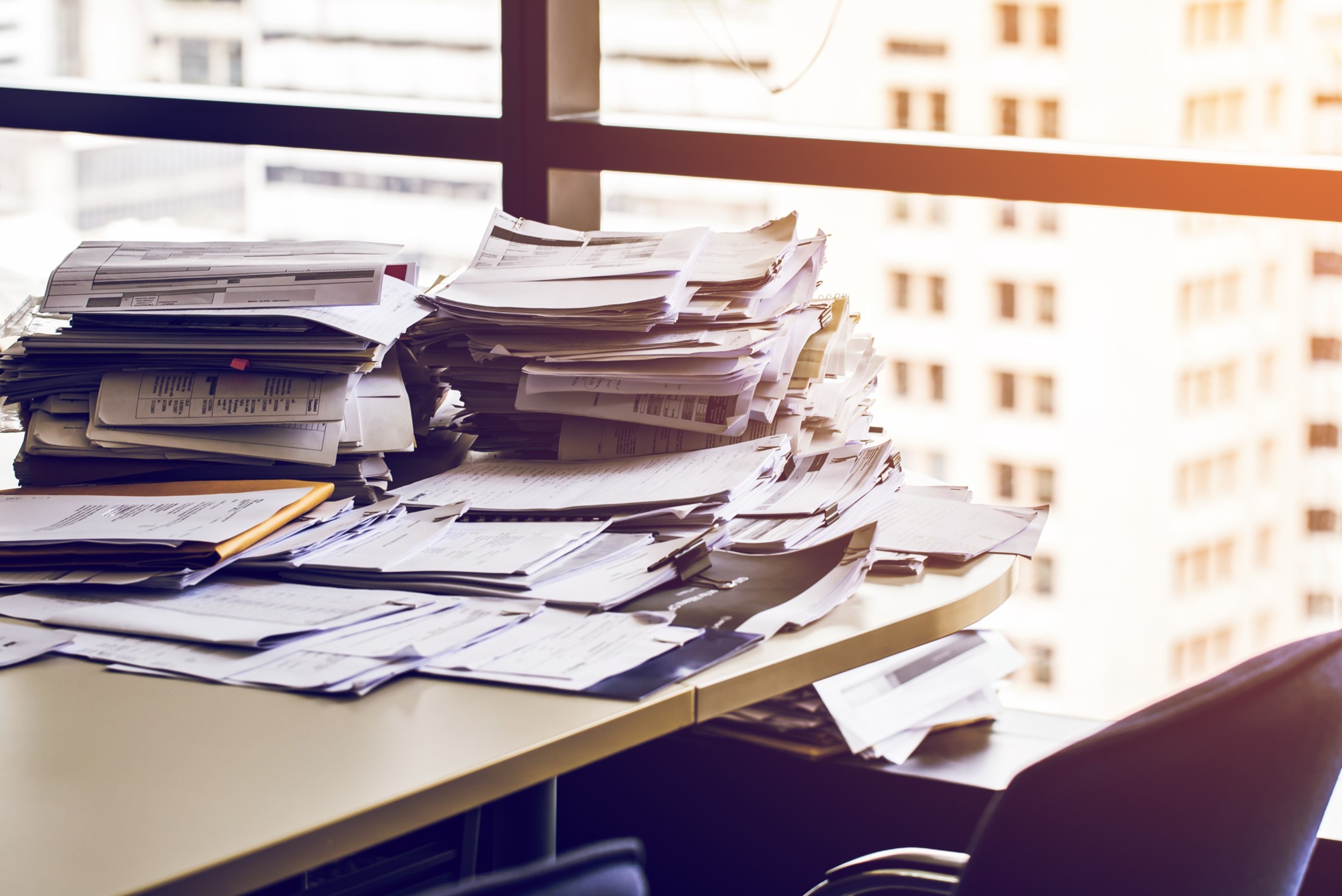 3. You Want To Rebrand Your Office Space
It's important that your office space reflects your brand, especially if you've had a brand overhaul, in which case your existing office might not reflect what you want it to.
If you want your space to better reflect your vision, it might be time to consider looking for a new office space. When you look elsewhere, you'll be able to find a space that has the vibe you're looking for and is more in tune with your brand.
If you're a business of 30+, a managed office space gives you more opportunity to completely design your own office space around your brand and requirements.
4. You Have Meeting Room Clashes
With hiring more staff comes the need for more meetings and therefore more meeting room bookings. If you have 1 meeting room for a 20-person or more team, chances are it will be in constant demand. These clashes can cause tension between staff members. And as much as taking clients out for a coffee is a nice gesture, it isn't a long-term solution to your lack of meeting room space.
Consider the number of people in your team and the need for additional meeting rooms; if you don't have space to build more in your existing office, it's a sign it's time to upgrade to a new office space.
5. You Have Big Hiring Plans
If you have plans to recruit more staff, you will also need to look into moving to a new office space.
Think ahead: if you're looking to hire 10+ people in the next 12 months, will your office space be able to handle this? If you know, it won't allow for that many new desks, look into moving ahead of time so it doesn't suddenly become cramped.
When looking for new office space, make sure you take your hiring plans into account: choose somewhere with more desks than you currently need or somewhere that can accommodate your growth plans.
6. You've Seen A Decrease In Productivity
If your office space isn't optimised for productivity, then your bottom line is likely to be affected. Cramped desk space, ill-advised floor plans, broken facilities, poor natural light, and outside noise can damage your team's productivity.
Your office also gives employees (both existing and potential) an idea of how much you value them. If you provide them with cramped, poorly lit, uncomfortable office space to work in, the signal you're sending out is that you're not investing in employee wellbeing or serious about long-term growth.
7. Your Team Are Complaining About Space
Listen to your employees: if they are complaining about your office space (whether it's location, comfort or facilities), this may be a sign that they aren't happy with their work environment. This can really impact their productivity levels.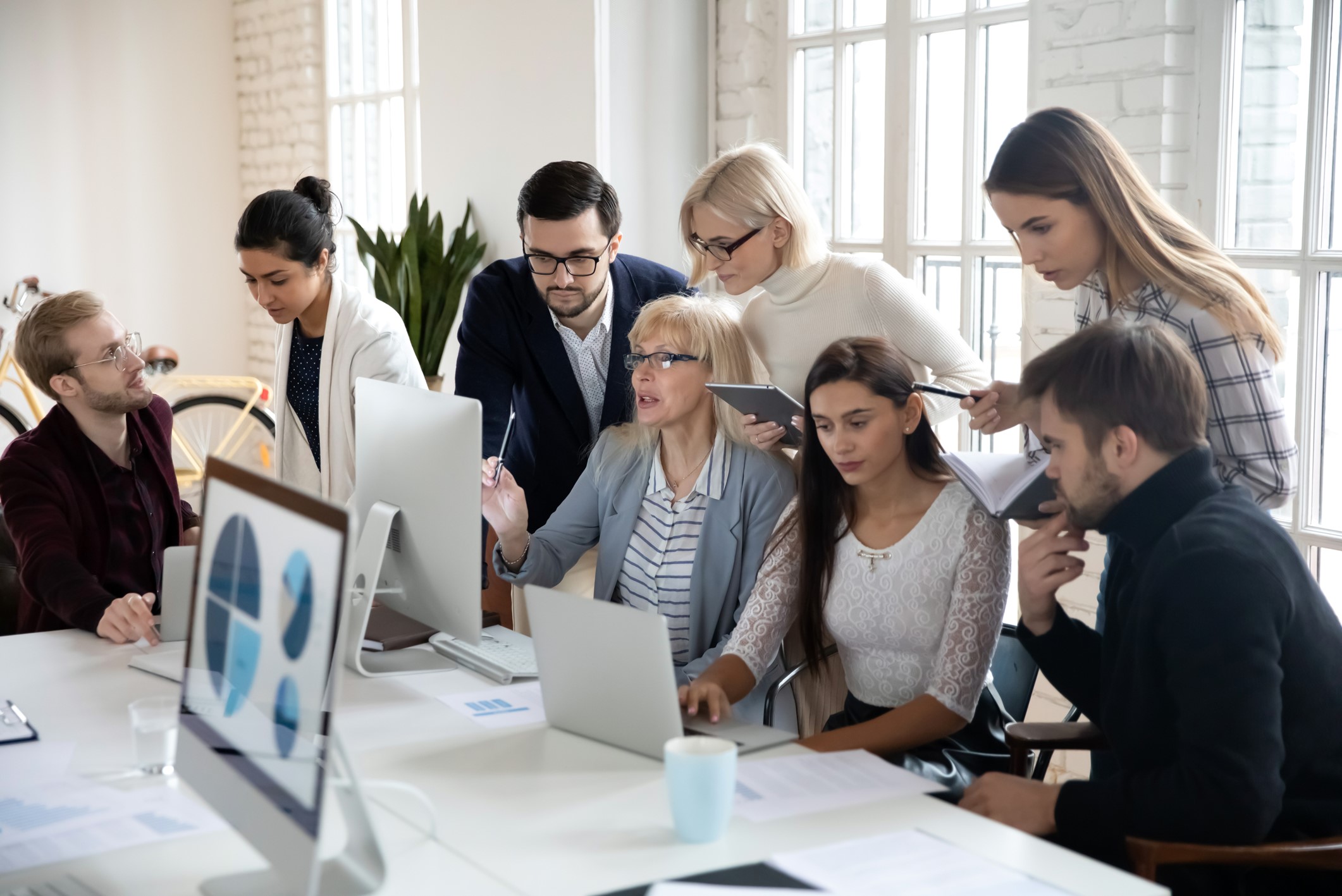 If you're interested to know how your employees feel about their physical work environment, why not send out an anonymous survey for employees to complete? If several employees suggest unhappiness in their office space, take their feedback as a sign that it's time to upgrade to a new office space.
Looking for new office space?
If any or all of the above rings true, you might be ready to start looking for new office space. Upgrading your office to a more comfortable space that's more in line with your brand and growth plans can be great for productivity, employee happiness and brand identity.
Work.Life help start-ups, SME's and bigger businesses find their ideal office space, providing smaller private offices in our coworking spaces, and larger managed office spaces in London for teams of 30+. That means you can enjoy private and modern office space in central London locations like serviced offices in Holborn, office space in Soho and shared workspaces in Fitzrovia, and at an affordable rate.
Get in touch to book a tour today.
More Office Space Blogs