Have you heard the news?! We're moving to Farringdon!
Right around the corner from the Barbican Centre and tantalisingly close to Exmouth Market, these bustling streets offer plenty to do in AND out of working hours. Whether you're a culture vulture, a vintage shopper, or an avid foodie, there's plenty to fill your boots with in the Farringdon area.
Before we open our doors, we've been doing our fair share of "research", and we've already found some favourites – so, we've compiled a list of our top coffee shops, restaurants, and places to eat lunch in Farringdon.
As a Work.Life member, you'll get exclusive discounts on all kinds of Farringdon hotspots – including coffee shop discounts, cafe and restaurant deals in Farringdon. Sound tempting? Find out more about becoming a member today!
Farringdon Area Guide
There's so many things to do in Farringdon, from eating & drinking, to shopping and soaking up the local culture. Whether you're seeking out the best coffee shops in the local area, or places to eat lunch in Farringdon on a budget, you won't have to go far to find what you're looking for.
The Best Coffee Shops In Farringdon
If you're looking to grab coffee in Farringdon or Barbican, you're spoilt for choice! Some of our personal favourites include…
Takeaway or dine-in, Dose serve incredible coffee, plus a range of pastries, sandwiches and salads – ideal for a pre-work brekkie or a lunchtime coffee fix.
70 Long Ln, Barbican, London EC1A 9EJ
Powerhouse (formerly FIX) has been serving up delicious coffee since 2009. The coffee is the star, but they also do breakfast and lunch food, if you're looking for a quick bite.
54 Farringdon Rd, London EC1R 3BL
Sexy interior. Check. Shaded outdoor seating. Check. Very delicious coffee and snacks. Check and check. Located in The Goldsmiths' Centre, this trendy coffeehouse has everything you could want from your coffee shop.
The Goldsmiths' Centre, 42 Britton St, London EC1M 5AD
Of course we had to give a shout out to our fave coffee of all: Redemption Roasters. Now we do serve their coffee in all of our spaces (obviously free if you're a Work.Life member), but if you fancy nipping out for a bit of fresh air, Redemption Roasters on Long Lane is a stone's throw away from our Farringdon space. And we can attest, it's delicious.

55 Long Ln, Barbican, London EC1A 9EJ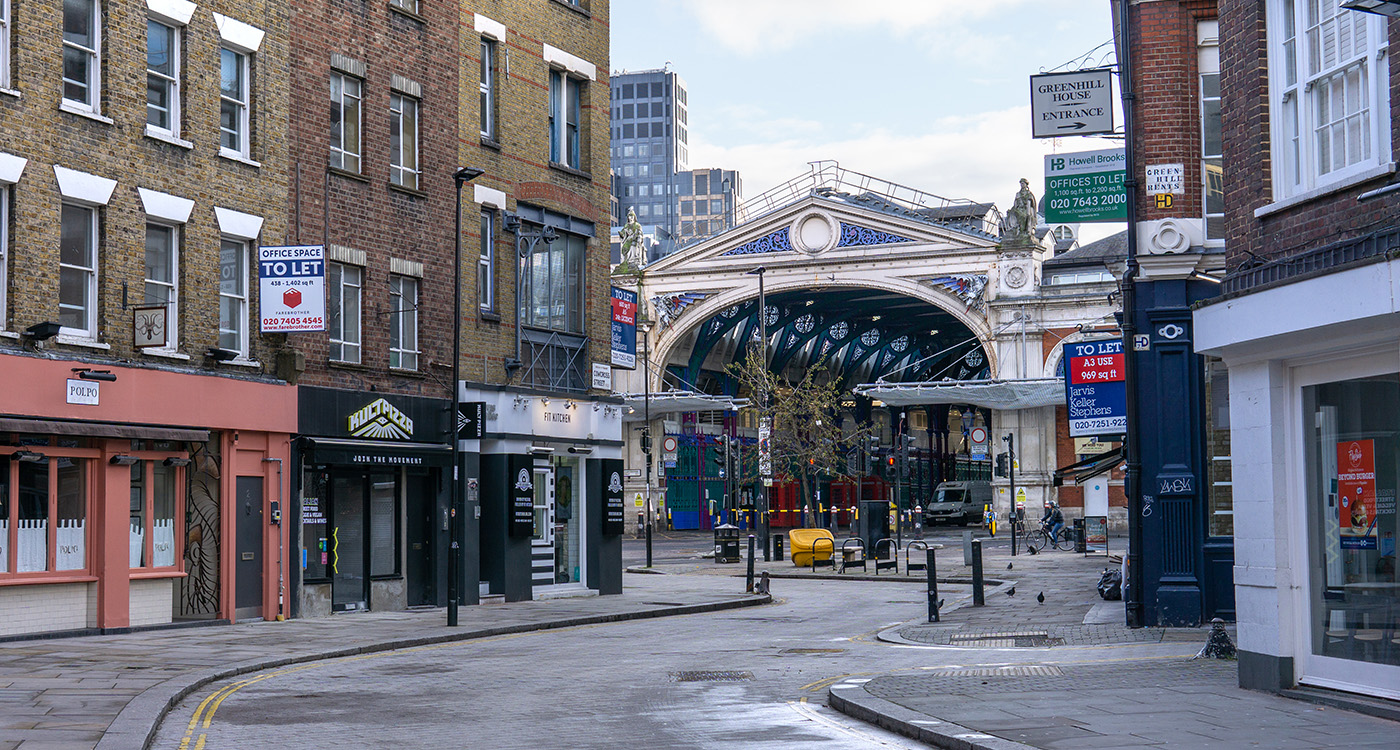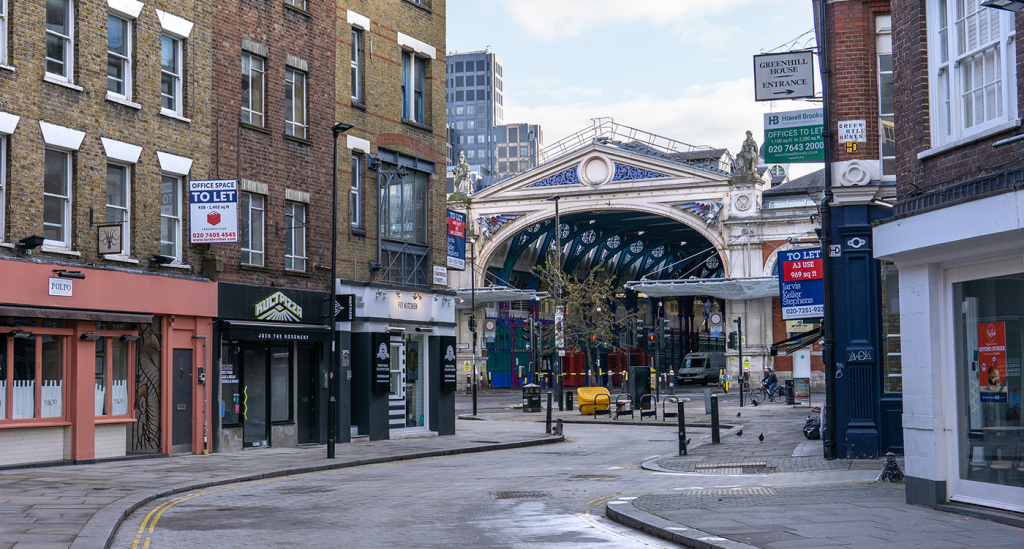 The Best Places For Lunch In Farringdon
Need a quick bite between meetings? Or looking for a sit-down meal in Farringdon? We've got you covered! Here are some of our favourite spots for lunch in Farringdon and nearby Clerkenwell.
A fan favourite, Caravan is ideal for a team get together or casual client lunch – serving up small plates to suit veggies, vegans and meat eaters alike.
1-13 Exmouth Market, Farringdon, London EC1R 4QD
The Barbican Centre has more to offer than just culture, you know! Barbican Kitchen serves a delicious mix of international cuisines, ideal if you're after a little something different.
Barbican Centre, Barbican Kitchen, Silk St, London EC2Y 8DS
If you're struggling to agree on a lunch spot, a Farringdon food market is your best bet.  And where better than the famous Leather Lane market. A short stroll from our Farringdon space, it's the ideal Friday lunch, if you ask us! Falafel pitta, anyone…?
94 Leather Ln, London EC1N 7TX
High on our list of the best restaurants in Farringdon (if not London), Luca may be at the pricier end of the scale, but it's ideal if you're looking for an up-market team meal or somewhere to shmooze a client. And bonus: it's located just a 5 minute walk away from our Farringdon space.
88 St John St, London EC1M 4EH

Work.Life Recommends: Top Things To Do In Farringdon
It wouldn't be a Work.Life space without a bit of nearby greenery. Farringdon's local outdoor space is Postman's Park, the perfect place to tuck into your lunch or take a minute out of the office for a quick stroll.
For a little something different, why not hit up Farringdon's famous Hatton Garden? London's famous jewellery quarter has over 300 individual jewellery shops – perfect for a lunchtime browse.
For when you're after a bit of culture, find film showings, talks, workshops, art exhibitions and a whole lot more at the Barbican Centre.
Silk St, Barbican, London EC2Y 8DS
With everything from coffee shops to late-night bars, fancy restaurants to street food, and plenty of culture on tap, it's no wonder Farringdon is so in demand.
Searching for workspace in Farringdon? Whether you want uber-flexible hot desking or a private office of your very own, Work.Life Farringdon has it all – book a tour to see it for yourself.