Holborn is the ideal work place and plays with its super-central location, stacks of culture, restaurants, bars and coffee shops.
I'm Ana, the Membership Manager for the newly-opened Work.Life Holborn. Since we moved in, myself and the team have been doing our research on what to do in Holborn and the nearby area. Whether you need a coffee shop for a quick pick-me-up or a lunch spot to schmooze clients, we've got you covered.
Here are some of our favourite things to do near Holborn. Why not pop along and check them out for yourself?
As a Work.Life member, you'll get exclusive discounts on lots of Holborn hotspots – including coffee shop discounts, cafe and restaurant deals in Holborn. Find out more about how you can become a member.
Holborn Area Guide: Where Is Holborn?
The Holborn area is just down the road from well-known Soho, Fitzrovia and Covent Garden, but it's got plenty to offer of its own. Whether you're looking for the best coffee shops in Central London, or are wondering where to eat in Holborn on a budget, you won't need to step outside of the local area to find what you're searching for.
Where To Eat Near Holborn: The Best Coffee Shops
If you're looking to grab a coffee in Holborn, you won't have to look far. There's a range of coffee shops, all with their own unique vibe. My personal favourite coffee shops near Holborn are:
An independent coffee shop right near Holborn station serve up a drip and iced coffee, as well as light bites.
23 Southampton Row, Holborn, London WC1B 5HA
Do you know the muffin man? This high-grade hangout offers arguably the best coffee in London, plus pastries, cakes and lunches.
188-189 Drury Ln, Holborn, London WC2B 5QD
A local's favourite, and for good reason. Knockbox coffee is everything you could wish for in a London coffee shop (exposed brick walls, trendy interior, huge windows perfect for people watching)… oh, and they sell killer coffee!
29 Lamb's Conduit St, Holborn, London WC1N 3NG

Guess what? As a Work.Life member, you don't actually need to pay for coffee in Holborn. A bean-to-cup machine from our friends at Redemption Roasters (who also have their own coffee shop in Holborn!) will give you your caffeine fix, free of charge.
Where to Eat In Holborn: The Best Places For Lunch
Looking to grab a quick lunch in Holborn? Near Work.Life Holborn, you'll find a range of lunchtime options to suit everyone's preferences and price point – whether you need a venue for a client lunch or a cheap place to eat in Holborn on a budget. Check out where to eat in Holborn.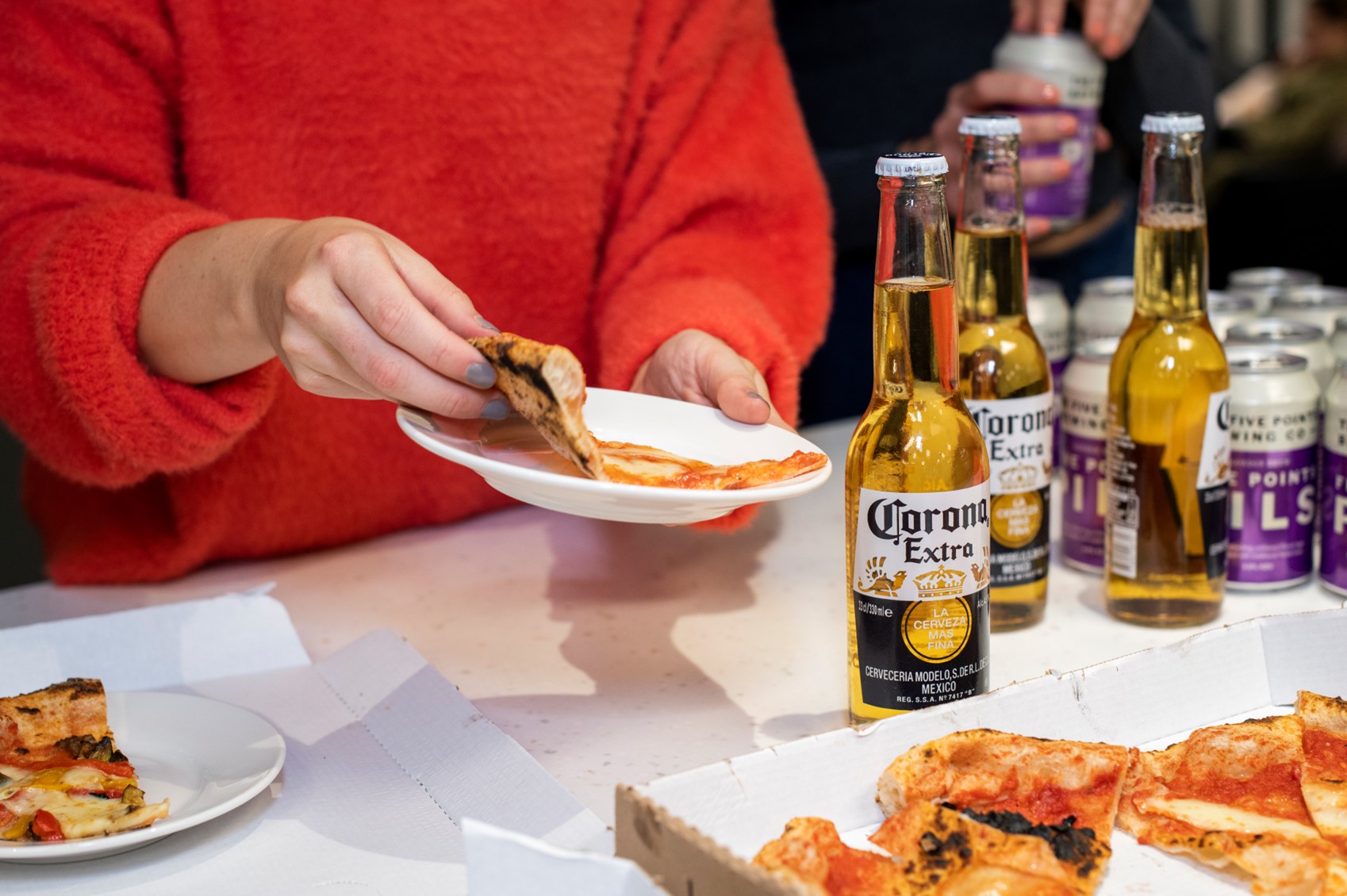 Build your own salads, pizza folds, hot bowls and much more – there are options for everyone at this hidden gem. And best of all? It's just a few doors down from our Holborn space. The ideal quick lunch spot if you need to get back to the desk ASAP.
52 Red Lion St, Holborn, London WC1R 4PF
Slap bang in the middle of Holborn and Covent Garden, this traditional café and takeaway serves up everything from enviable breakfasts to treat-yourself lunches in the form of salads, soups and stews.
34 Great Queen St, Holborn, London WC2B 5AA
One of Holborn's finest, this Vietnamese hotspot is a locals favourite for the best Banh Mi baguettes, pho, and spring rolls in Central London. Busy at work and don't want to leave the office? They even do a lunchtime delivery service, so you can eat it in the office.
4-6 Theobalds Rd, Holborn, London WC1X 8PN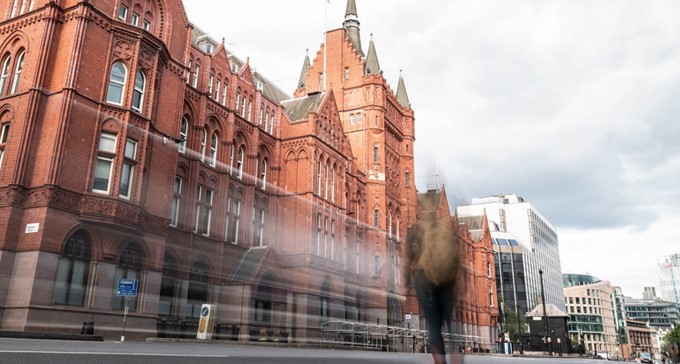 Where To Eat Near Holborn: The Best Restaurants
If you're wondering where to eat in Holborn that's a little fancier, the area is also home to many different high-end eateries from all over the world. Whatever your price point, you'll find restaurants and cafes to tick all your boxes.
Just up the road from High Holborn, this spectacular Japanese eatery ticks all the boxes. Need a place near the office to take clients? Or looking for a meet-up spot after work? Abeno's your place.
47 Museum St, Holborn, London WC1A 1LY 
For things to do in Holborn, you can't go far wrong with the Rosewood Hotel: a spa, plus a number of restaurants. If you're after somewhere more up-market, Holborn Dining Room is the spot for you. With inventive meals a plenty, it's a great all-round experience with even better food.
252 High Holborn, Holborn, London WC1V 7EN
If you work in Holborn or you know the area well, chances are you'll have heard of Ciao Bella. Classic Italian dishes in a rustic restaurant setting; ideal for an evening meal or a client dinner.
86-90 Lamb's Conduit St, Holborn, London WC1N 3LZ
What To Do In Holborn, London: Work.Life's Recommended Activities
Besides all the food and drink, there's loads of culture and history in Holborn.
Near Red Lion Street, you'll find The British Museum, Lincoln's Inn Fields, and Sir John Soane's Museum. Ideal to visit on a lunch break, after hours or at the weekend if you're after a bit of local culture.
Holborn is also home to numerous businesses from all different kinds of industries. Like most areas of Central London, it's got all the pub and bars you could wish for – and given that it's right on the doorstep of Covent Garden, Tottenham Court Road and Soho, you'll never fall short of things to do in Holborn and the surrounding areas.
A museum hotspot with a surprisingly rich history, Holborn's had restaurants, cafes and coffee shops popping up for the last few years. With all this and more, it's quickly becoming a place to be for businesses and employees.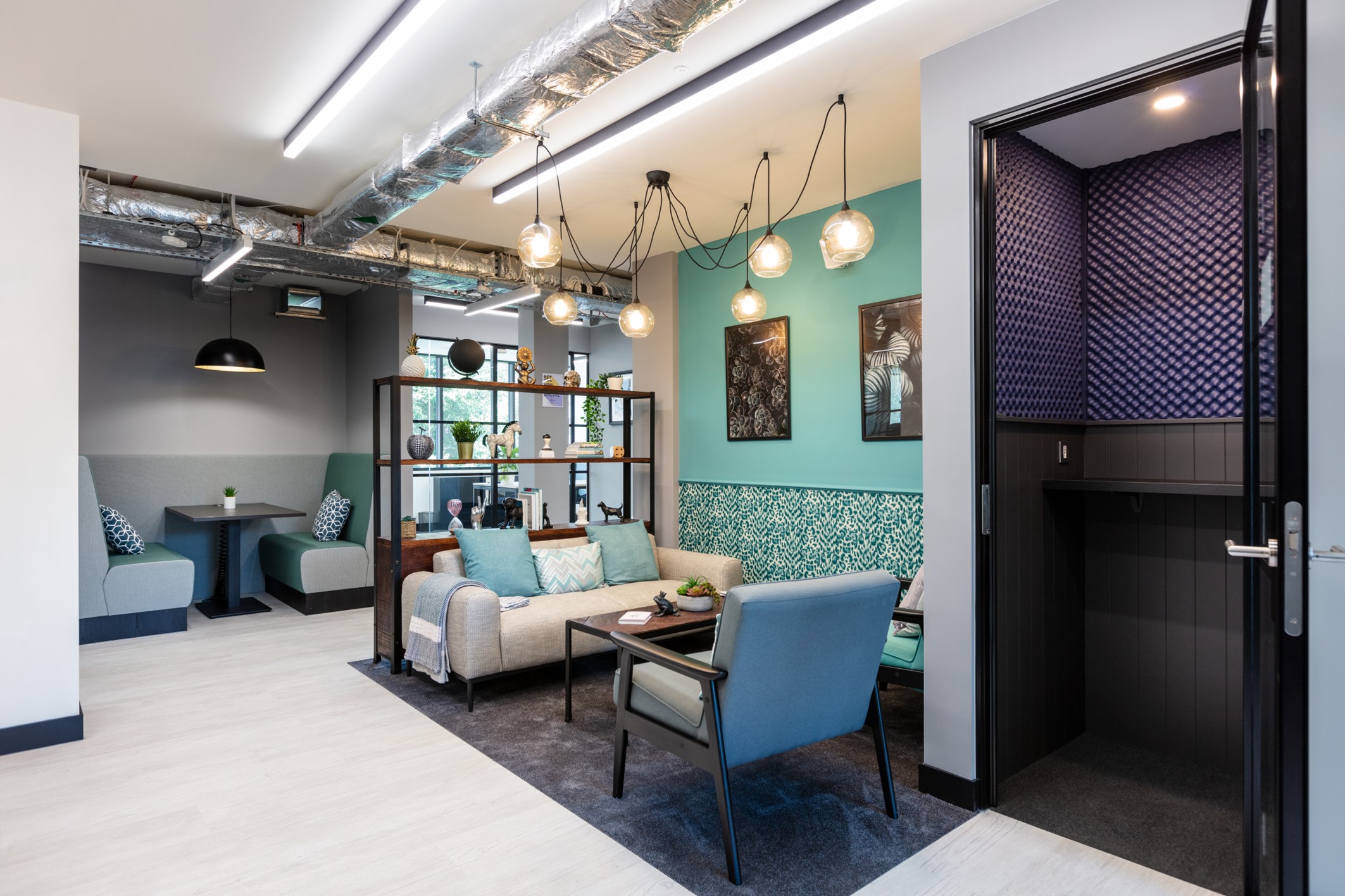 Why not experience things to do in Holborn for yourself? Located in the heart of the area, Work.Life Holborn has everything you need, inside and outside of the space. Find out more about coworking in Holborn.
Please note: At the time of posting, all recommended restaurants, bars and coffee shops are open.