Securing a B Corp certification shows people how your company values society and the environment.
Heard of B Corp but wondering what it all means?! Sit back and grab a cup of tea as we're here to explain to you all things B Corp.
What is a B Corp?
B Corps, short for 'Benefit Corporations', are companies that volunteer to meet the highest standards for social and environmental performance. Companies must undergo a series of tests before achieving the B Corp status and being verified by B Lab.
The term B Corp was coined in 2007, but there's still a lot of confusion about what B Corp certified means. According to B Lab, the definition and aim of a B Corp are to "accelerate a global culture shift to redefine success in business and build a more inclusive and sustainable economy".
What does it mean to be a B Corp?
So, what does this mean in practice?
Becoming a B Corp is a declaration that a company or organisation recognises worldly affairs that have a social, environmental, or economic impact that can't be solved by the government and NGOs alone. B Corp status means organisations are committed to solving inequality and climate change issues.
B Corp certified companies are obligated to uphold the Declaration of Interdependence, which includes promises to:
Be the change we wish to seek in the world.
Be considerate to all people and workplaces, to show and make them feel like they matter.
Prove that their products, practices, and profits do no harm and benefit everyone.
Act with the understanding that we're dependent on one another and therefore responsible for each other and future generations.
Why B Corps matter
Over time, the B Corp status is becoming more important as society understands the impact of where we choose to invest and spend money. The reason for this is that the funds contributed can significantly affect local communities, worker conditions and the state of the environment. Shoppers are now aiming to purchase items from cruelty-free companies with zero harm, such as considering sustainability within the clothing industry.
B Corps matter because they lead the way to build a stronger future for the next generation, with organisations taking more accountability for their actions and choices — "serving a global community of people using businesses as a force for good".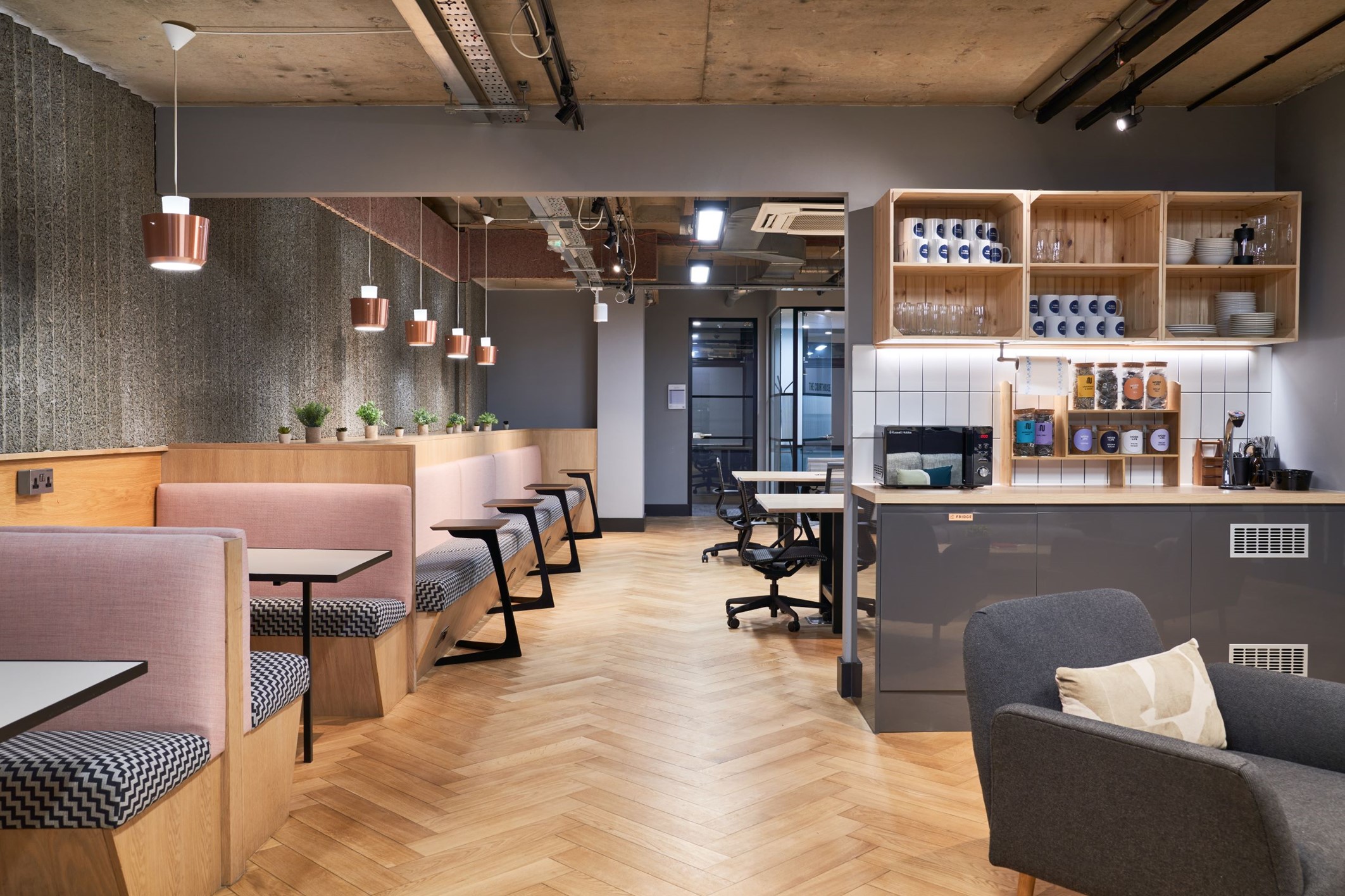 What does B Corp certified mean at Work.Life?
We're proud to be a B Corp certified business providing sustainable and socially responsible office spaces around London, Manchester, and Reading. As part of our sustainability strategy, we applied to become a B Corp back in 2020 because it really closely aligns with our company values: We're inclusive, We're Positive, It's Personal, and We Go The Extra Mile. We wanted to incorporate these values into our sustainability and community-building efforts to make our coworking spaces environmentally friendly, inclusive, and happier.
So far, we've reduced our environmental impact by using 100% renewable electricity suppliers, improved gender equality (50% of our leadership team identifies as female) and donate £5 to charity for every member that joins Work.Life – and lots more! To find out more about our activities since becoming a B Corp, click here.
By earning this certification, Work.Life has been provided with the right tools to develop and enhance our sustainable strategy and join a network of like-minded businesses with the same ambitions and aspirations. In the future, we'll produce an annual Impact Report to share our activities and continue transparency with our members, suppliers, and partners. Our next report will be released in February 2023 to celebrate our one-year B Corp anniversary.
Read on to learn about our B Corp status and how we aim to give back to our people and the planet.